*** Updated 2/23/2014 ***
Please read:
Our next event is TBD


The CH-53 Rendezvous has been a great event for more than 10 years. Thanks to a lot of people pitching in to make it a success, we have grown from a few couples having dinner together, to an annual event with 200 - 300+ people attending. Suzette and I have thoroughly enjoyed coordinating the event - but we think it's time to step aside and transition the event to someone else. While we would like to see the Redezvous continue, we will not be coordinating an event in 2015 - but we hope to find someone who would like to take on the Rendezvous. Suzette and I will be happy to do as much turnover as might be desired. If any individual, couple, or group is interested in taking on coordination of the Rendezvous, please contact us. We have reserved a date in 2015 with the club. If we are unable to find someone to coordinate, we will give the date back to club sometime around 1 June 2014. The CH-53 Rendezvous has been a great event for our community - and we would very much like to see it continue. Please contact Suzette or me with questions, comments or suggestions.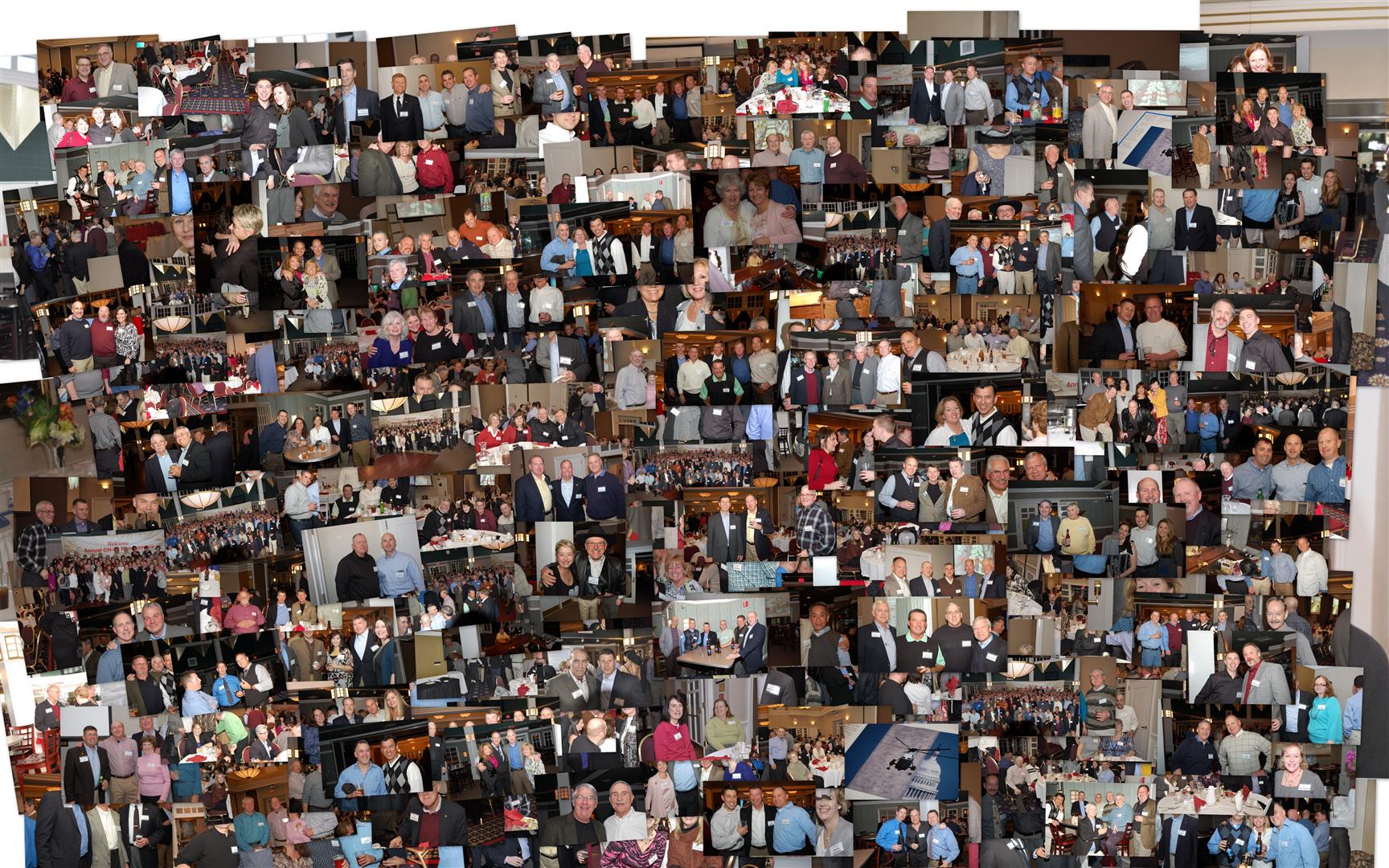 CH-53 RENDEZVOUS

Pictures From Saturday February 15, 2014
Who was there 2/15/2014

2/15/2014 After Action Report

We had a great evening. Final count was 234 attending. Thanks to a number of people for making it the great event it was:
Ken Best and Sikorsky Aircraft Corporation for their support

Don and Pam House for their efforts throughout the year

Paul Taylor for the photography

A special thanks to the staff at The Clubs at Quantico - Roberta and the rest of the staff did a terrific job as always

And...Especially to Suzette, for tying it all together
Notes:

This event started in 2003 with a few couples meeting in a local restaurant in Northern Virginia. Our gathering has grown each year. This year, February 15, 2014, we had 234 people attend. If you have been or are associated with the Marine Corps CH-53 community in any way, you are welcome to join us. No membership, no dues, just a great party with good friends once a year.
Watch this page for details.
Semper Fi, Steve
Pictures from past events:
Help get the word out and pass this along to any and all who are or have been associated with the CH-53 community.
If you have questions, comments or suggestions, contact one of the coordinators: